STEP 1: Locate your ticket via email and click on the ticket link.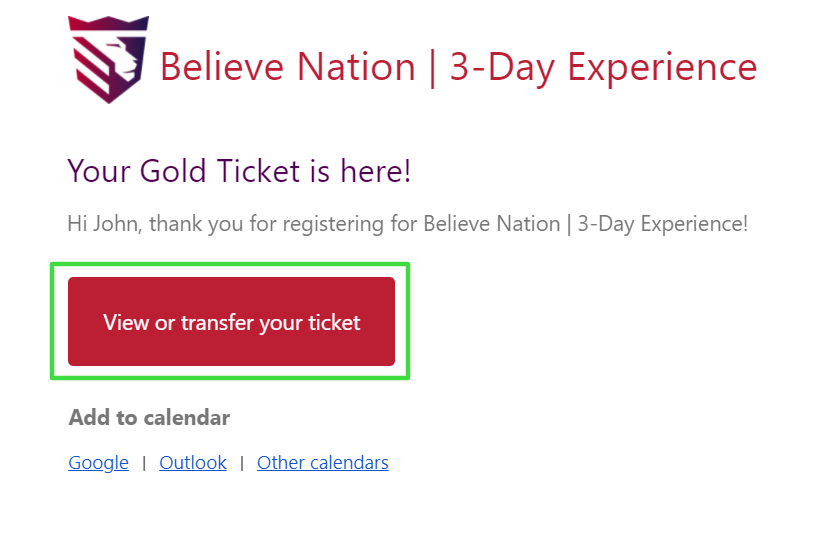 STEP 2: Update the ticket details to the new ticket holder. They will receive a confirmation email that you have transferred your ticket to them.
STEP 3: You will receive a confirmation that your original ticket has been cancelled and is no longer valid.
If you require further assistance please click the support button below.