Transform Your Team's Belief! Exclusive I Believe Experience Leadership Packs! Lock-In Your Team Savings!

Limited Packs Available!
Only 20 Leadership Packages Total For VIP & Gold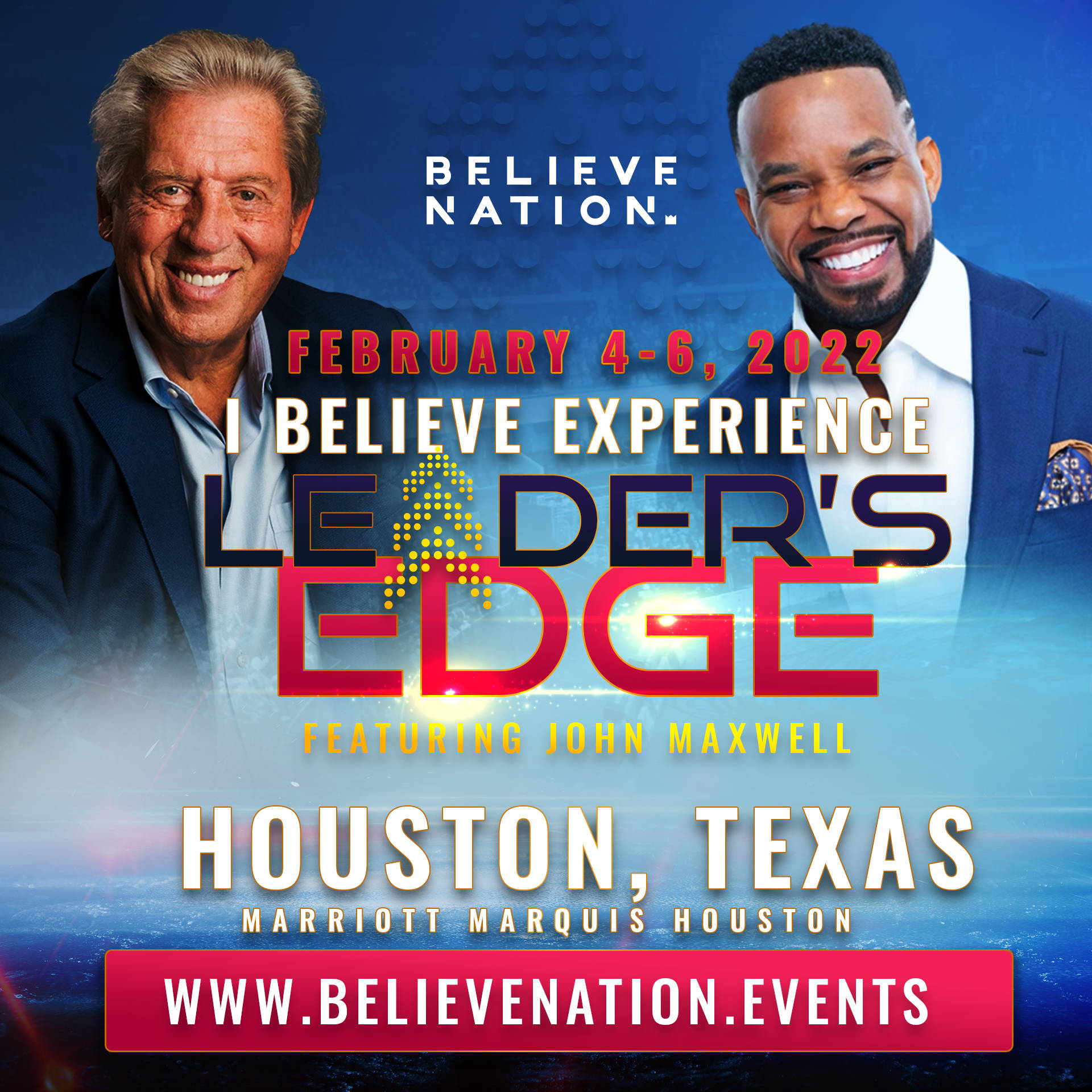 The I Believe Experience: Leader's Edge on February 4-6, 2022 in Houston, TX will be the most powerful and effective leadership experience on the planet. It's designed to help your team become better leaders, so they can have more impact on their life and business. You will learn from some of the greatest leaders on this subject like David Imonitie, John C. Maxwell, Michelle Williams, Justin Owens, Twiler Portis, and more!

10 VIP Seats - $9,000 (Save $997)
VIP Seats Include:
VIP Entry

VIP Seating

VIP Swag Bag

VIP Networking Opportunities

VIP Q&A Session

Workbook
10 Gold Seats - $4,500 (Save $470)
Gold Seats Include:
Gold Entry

Gold Seating

Gold Swag Bag

Workbook